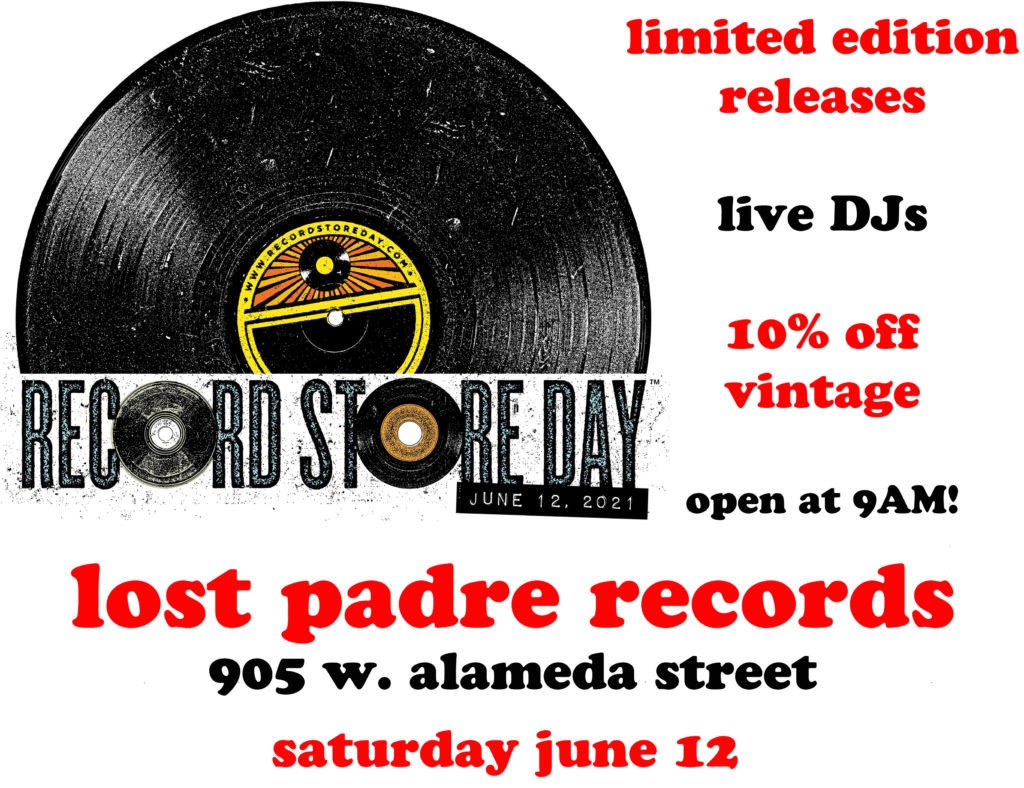 HEY GUYS!
RECORD STORE DAY RULES
We open at 9AM Saturday. If you arrive before then, please form an orderly line
in front of Honeymoon Brewery next door (yes we have their permission!), making sure not to block their entrance.
9 customers are allowed in the shop at one time. We have the red light/green light system at the front door. Please pay attention to the lights.
Please wear a mask. The RSD releases will be spread out in multiple locations in the store, each marked with a "RSD" sign. Please avoid "bunching up" as much as possible.
Limit 1 copy of each RSD title per customer.
10% off all vintage vinyl, tapes and books. Not good on prior holds, any RSD products, t-shirts, stickers or new release items like new cassettes or albums.
ENJOY YOURSELF. That's an order! DJs will be spinning outside starting right at 9AM. Grab a coffee or burrito next door at Betterday and HANG!
PS) there are NO holds and NO online or phone sales of RSD items on Saturday. After Saturday, everything is available in the usual ways.