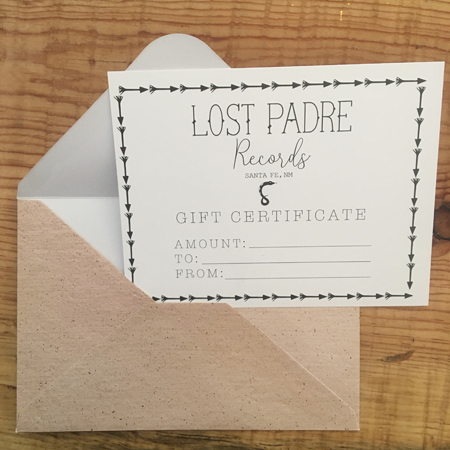 Thank you so much for supporting us!
Our gift certificates good for any item in the shop at any time.
Choose your face value from the dropdown menu above and click BUY NOW. You'll be taken to PayPal (don't worry– you don't need an account to do this!) to complete the transaction.
Please make sure to include the recipient name for the "TO:" on the gift certificate and shipping address if you want your gift certificate mailed out to you. Gift certificates are generally mailed within 4 business days of receiving an order.
If the shop is open, you may also pick up/use your gift certificate during normal business hours– if you want to do this, please CALL THE SHOP after you place the order; otherwise the certificate will be mailed out. If you're not sure if we're open, call us at 505-310-6389 or check our Instagram or Facebook pages.