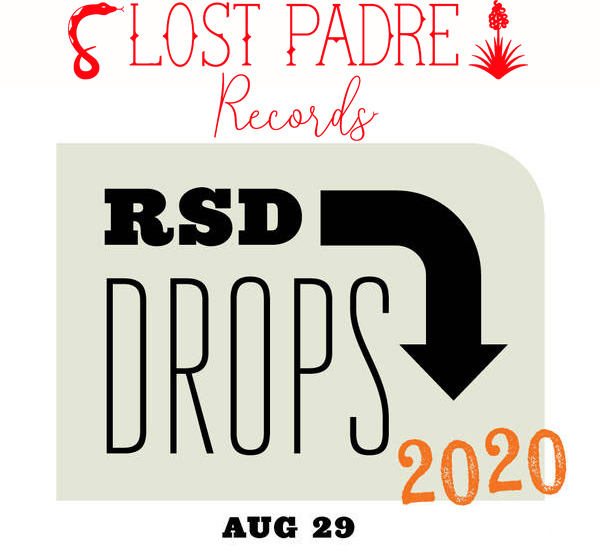 Record Store Day "Drop" #1 is coming up soon… are you excited yet? (if not, check out the video at the bottom of this post to whet your appetite)…
In order to reduce crowding on the Record Store Day "Drop" date of August 29th, we are limiting the number of customers in the store to 3 at one time AND we're going with TIMED ENTRY shopping starting when we open, at 9AM, to 1PM.
Customers can sign up in advance for 20 minute shopping slots assigned randomly by filling out this form on our website: Timed Entry Shopping Sign-Up.
TIMED ENTRY
6 slots will be available each hour for those first four hours for a total of 24 slots. Customers who have signed up and receive a slot will get a phone call when their slot is about to start. If a customer doesn't arrive by 5 minutes after the slot begins, walk-up customers will be able to take their slot and the customer with the reserved time will lose their reservation.
WALK-UP CUSTOMERS
There will be three 20 minute slots per hour reserved for walk-up customers as well. These will be available on a first come, first served basis but walk-up customers MUST come to the front of the shop to leave their telephone numbers with us. When the next walk-up slot is available, we will CALL that number and the walk-up customer will have 5 minutes to claim their spot, or we will move to the next person on the walk-up list.
AFTER 1PM
At 1PM, the shop will go back to normal and we will have a first come, first served basis. We will maintain a check-out station at the front door in case the shop is full and walk-up customers have requests (we will be able to fetch them without customers entering).
Questions? Call us at 505-310-6389 or fill out the contact form and we'll email you ASAP!