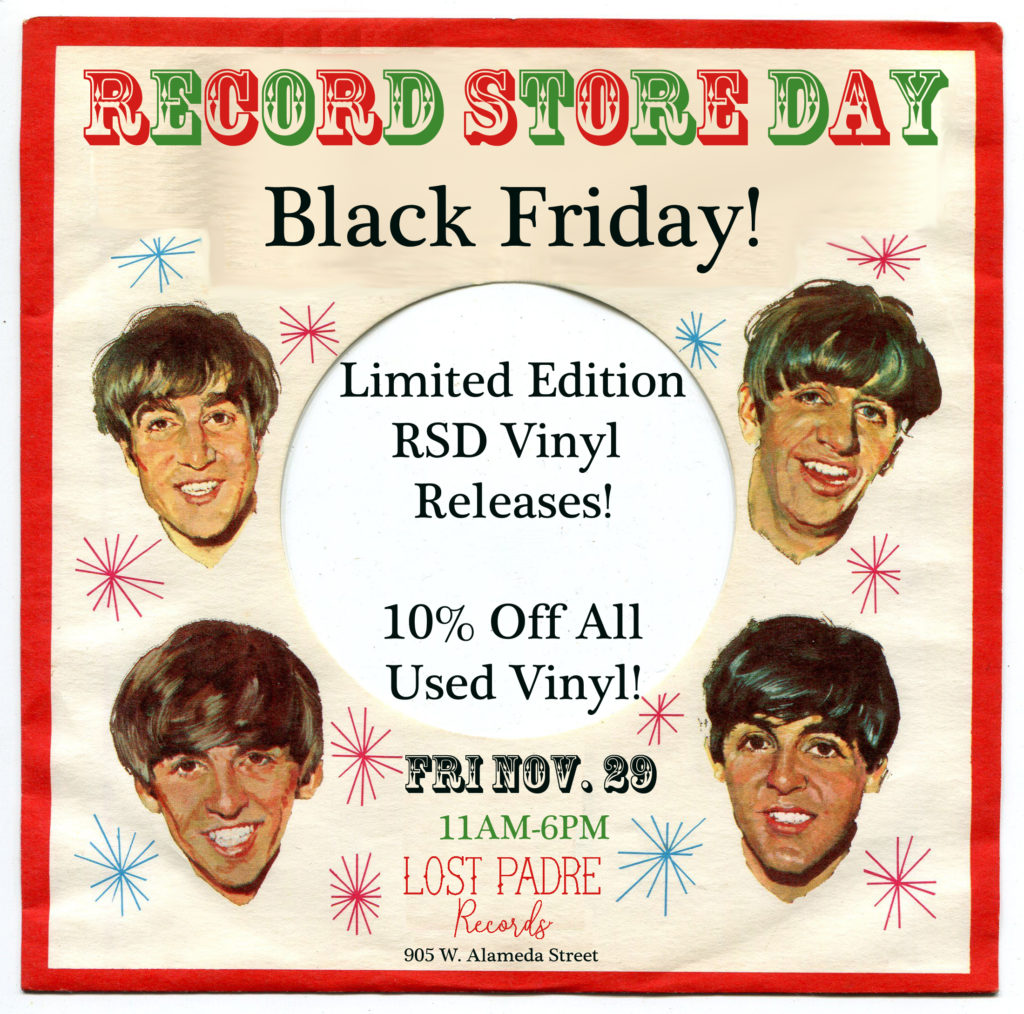 Can you believe it's that time of year already?! Record Store Day's official Black Friday releases are just around the corner! We're making a day of it by offering both the exclusive RSD releases PLUS 10% off all used vinyl in the shop!
RSD has limited releases out this year from Lizzo, Rufus Wainwright, Cardi B, Pearl Jam, Hector Lavoe, Dr John, Sammy Hagar, Buffy Sainte-Marie, Alex Chilton, The Kinks, Venom, Benmont Tench, Paul Westerberg, Lou Reed, Cheap Trick, Miles Davis, JBs, Les Claypool, Willie Nelson, Jeff Buckley, The Pretenders & More!
We'll be open Friday November 29, normal hours–> 11 to 6PM. If there's a certain release you want, we recommend you arrive a little early as we'll only have one or two copies of each one!
Other holiday hours:
Wed 11/27: 11-3:30PM
Thurs 11/28: CLOSED
Fri 11/29: 11-6PM (BLACK FRIDAY!)
Sat 11/30: 12-5PM
Sun 12/1: 12-5PM