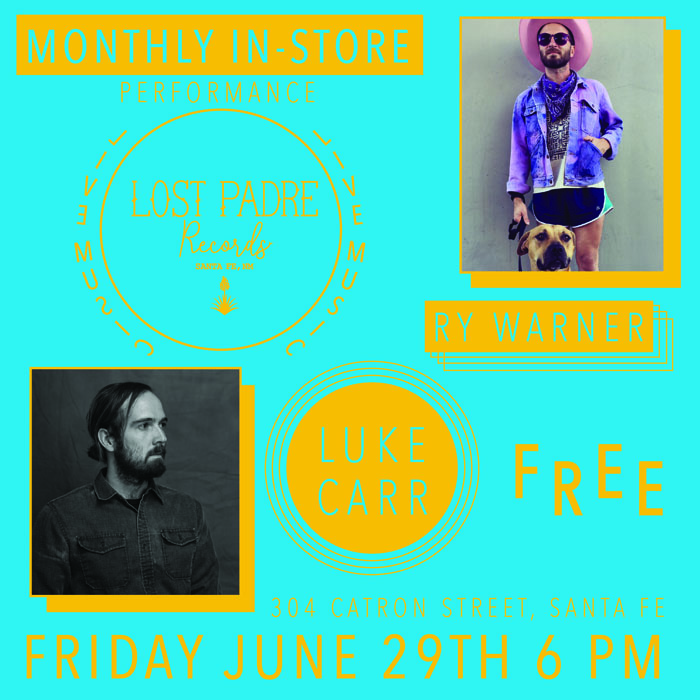 We're excited to announce our next live in-store event at Lost Padre!
The second edition of Lost Padre Records' monthly in-store live music events features two local musicians with unique styles and considerable talent.
Luke Carr, a Santa Fean well known for his freewheeling "Storming the Beaches with Logos in Hand" project is currently pursuing a more minimal solo concept which features his remarkable guitar playing and songwriting.
Ry Warner, an itinerant musician with stints in Portland and the hills of North Carolina under his belt is known in many of the big cities for his fluid underground band Ohioan which melded free jazz, north African assouf and Appalachian Folk; he's currently plying his own style called "High Country" mashing up rockabilly and honkytonk into something new and subversive.
The show is Friday June 29th starting at about 6PM. Please park on the street or across from the shop at Carlos Gilbert Elementary.
Free!